Punch bags are a staple of boxing sports training, providing an intense workout while also improving technique and conditioning. Whether you're training for competition or just looking to improve your fitness, a punch bag is a must-have piece of equipment – and if you're looking for top-quality punch bags for your gym or home, Physical has you covered.
At Physical, our wide range of punch bags ensures there's something for fighters and fitness enthusiasts alike: hanging punch bags, free standing punch bags, water bags, upper cut bags, speed balls and more.
Each type of bag has its own unique benefits and characteristics, so it's important to choose the right one for your needs, whether that's to do with the style of training you wish to do or the structure and dimensions of your training space.
We also stock products in a range of different materials, including leather and PU, so you can choose the right bag for your needs and budget.
Some of our top-selling brands include Hatton, Carbon Claw and Bob Body bags, but we also offer a range of high-quality Physical-branded bags. And with our guarantee of quality across the board, you can be confident that whatever punch bag you choose will stand up to the rigours of a commercial gym, boxing gym, boxing training facility, home gym or PT studio.
Filter By:

Category

Product Type

Material

Price

Brand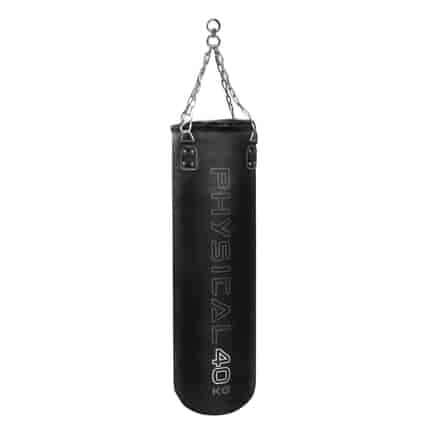 Our Physical Punch Bag is the ideal bag for landing those powerful kicks and practicing your...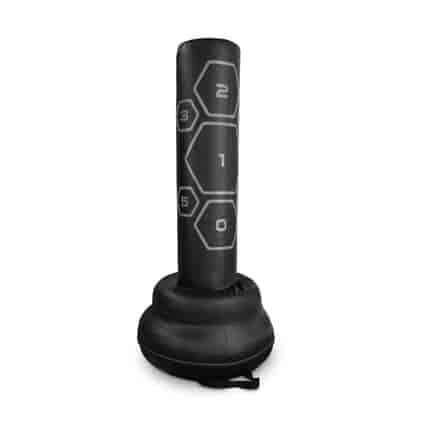 Our Physical Free Standing Punch bag is for practicing landing powerful kicks and punches. With...
View our range of Punch Bags
Price From

£127.14

£105.95

Price From

£275.99

£229.99

Price From

£270.00

£225.00

Price From

£168.00

£140.00