Plyometric training – also known as jump training or plyos – is all about building explosive power, speed and agility to jump higher, run faster and quickly change direction. It's the secret weapon of athletes, sports enthusiasts and fitness fans alike!
In fact, we'd go so far as to say plyometric training is a game-changer for functional fitness, engaging multiple muscle groups simultaneously, boosting lower body strength, increasing vertical jump height and enhancing overall speed and agility.
And with Physical's range of cutting-edge plyometric equipment, you'll quickly elevate your training to new heights (no pun intended). From versatile plyo boxes and platforms to reaction trainers, we have everything you need to bring the intensity and effectiveness of plyometric workouts to your gym floor or home fitness space.
Our plyometric equipment is built for performance and durability. Choose from a selection of sturdy wooden plyo jump boxes or opt for a soft plyo box that provides a safe landing surface and reduces the risk of injuries. We also offer innovative 3-in-1 Physical plyo boxes, giving you the flexibility to vary the height and intensity of your exercises with a single piece of equipment.
Discover the power of plyometric training with our top-quality plyometrics equipment. Trust brands like ZIVA and Physical for unmatched quality and performance and take your training to the next level.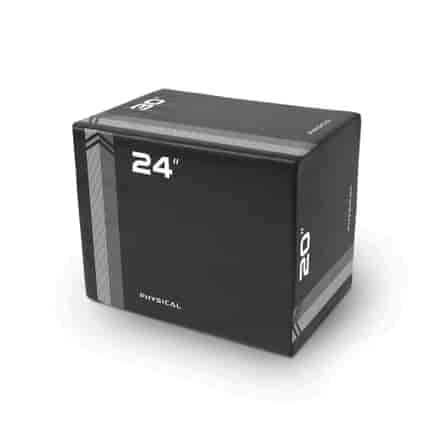 The 3-in-1 Soft Plyometric Box is a perfect functional fitness tool to help athletes and fitness...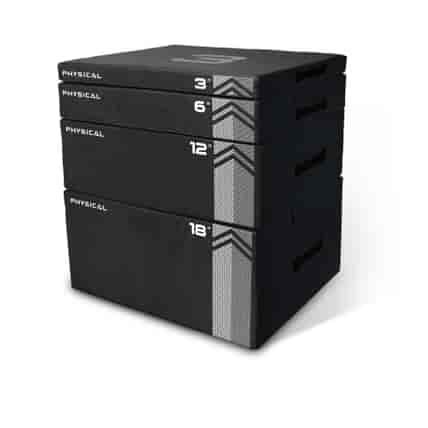 Made from high density foam and covered with durable, non-skid vinyl, these soft Plyometric boxes...
View our range of Plyometrics