Ideal for strength training, body sculpting, Pump or circuits, our Strength Bars are manufactured as a fixed weight, already pre-loaded so you don't have the hassle of removing or adding weights at each end. Choose the right weight for your exercise, with your other bars safely stored in our handy storage racks.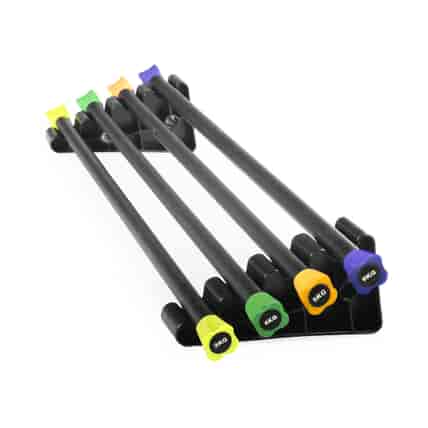 •Moulded stand to store and allow for easy loading and unloading of the strength...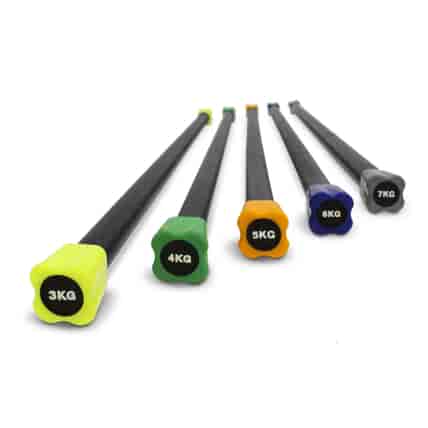 4ft long free-weight Strength Bar Available in 5 colour coded sizes Soft outer foam protects...
View our range of Strength Bars