Welcome to our collection of rowing machines, widely recognised as one of the most challenging pieces of cardio equipment available. The benefits of rowing machines are many. They provide a low-impact workout that reduces stress on the joints while delivering an intense cardiovascular challenge. Whether you're looking to enhance your cardiovascular fitness, build strength, manage your weight or improve endurance, rowing machines are a fantastic addition to both home gyms and commercial gyms.
Rowing machines offer a comprehensive workout that engages multiple muscle groups, including the legs, arms, back and core. Whether you're an athlete, fitness enthusiast or beginner, rowing machines will give you a full-body, calorie-burning, fitness-boosting workout like no other.
And you'll find the best rowing machines right here, thanks to our partnerships with renowned brands like Concept2 and WaterRower. Concept 2 is well-known for its exceptional performance and durability, while Water Rower simulates the feel of rowing on water for a unique workout experience.
Discover the power of rowing machines and elevate your cardio workouts to new heights. Choose from the best-of-the-best brands and embark on a journey to achieve your fitness goals.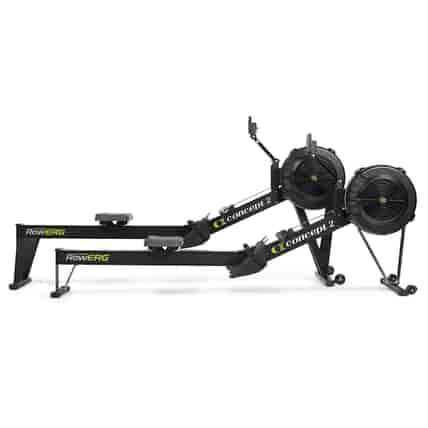 The Concept2 RowErg® sets the standard for indoor rowing machines. Built by rowers, for rowers,...
Price From
£1,020.00
£850.00
Concept2 SkiErg delivers an effective workout making the sport of Nordic skiing available to...
Price From
£844.99
£704.16
View our range of Rowing Machines