At Physical, we understand that choosing the right Pilates mat can be confusing. We're often asked if you can use a Pilates mat for yoga, for example, or vice versa.
In fact, a good Pilates mat has design features that make it perfect specifically for Pilates. These mats are designed to provide just the right level of cushioning to protect your spine and joints during your workout. They can come in different thicknesses and lengths to suit your needs, but they will generally be thicker than yoga mats to provide more cushioning; yoga mats are thinner and provide more grip.
Our Pilates exercise mats are also durable, easy to clean and made from high-quality materials.
When choosing a Pilates mat, consider the thickness, length and material. Our range includes the popular Airex Pilates mat and Stott Pilates mat, both designed to provide optimal cushioning and support during your workout, ensuring maximum comfort and safety.
Whichever of our mats you choose, rest assured you'll enjoy a comfortable, safe workout using one of the best quality Pilates mats on the market. Shop now and explore our best-in-class range!
Filter By:

Product Type

Thickness

Material

Price

Brand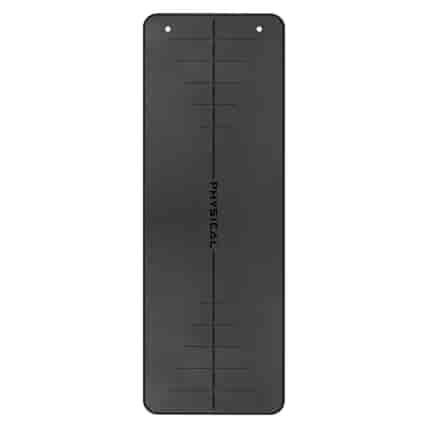 Our own branded performance Pilates mat has been manufactured specifically for Pilates...
View our range of Pilates Mats
Price From

£128.51

£107.09