Cross trainers, elliptical machines and stairclimbers are popular and versatile pieces of cardio equipment designed to provide a highly effective yet low-impact workout experience. Whether you're aiming to build stamina, burn calories or challenge yourself with intense workouts, our range of cross trainers, ellipticals and stairclimbers will meet your requirements.
Cross trainers and ellipticals offer a supported stride to minimise impact on the joints, while moving 'arms' engage the upper body. In the process, these machines deliver a full-body workout to improve cardiovascular fitness, muscle strength and calorie burn. Our collection features reputable brands such as Star Trac and Matrix, as a guarantee of quality and durability.
Stairclimbers simulate the motion of climbing stairs, providing a challenging cardiovascular workout that targets major muscle groups, burns calories and strengthens the lower body and core. Our partnership with Stairmaster guarantees access to trusted and high-quality stairclimbers for your fitness needs.
Whether you're a commercial gym operator, a personal training studio or an individual creating a home gym, when you work with Physical, you have the peace of mind that comes with full commercial warranties on your cardio equipment purchases.
Choose our trusted brands and embark on a cardiovascular fitness journey that pushes your limits and helps you achieve your goals.
Filter By:

Product Type

Material

Price

Brand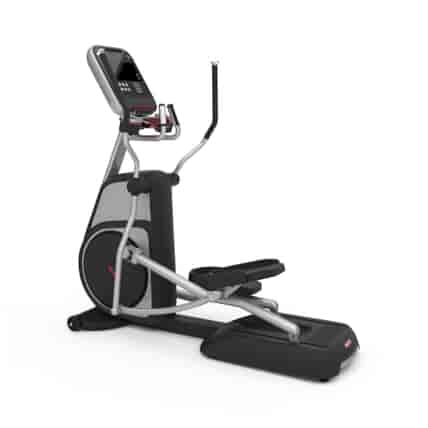 Pedals provide ultimate shock absorbing comfort throughout the entire workout Star Tracs...
View our range of Elliptical Cross Trainers & Stairclimbers
Price From

£8,456.40

£7,047.00

Price From

£3,614.94

£3,012.45

Price From

£5,280.00

£4,400.00

Price From

£1,498.99

£1,249.16

Price From

£3,595.00

£2,995.83