Background
The Pilates Movement Studio was founded in 2020 by Jeff Waters. Initially operating as a single location in Godalming, Surrey, its second studio opened just down the round in Guildford in November 2022 "as an overflow location, because people were already travelling to visit us from there", explains Waters.
With a high-end style reminiscent of London studios, both locations offer a dynamic form of reformer pilates, with intense workouts that are designed for flow and that train muscles to fatigue. Personal training is also available and accounts for around 30 per cent of revenues, spanning everything from rehab to challenging workouts to suit clients' individual needs.
Even within the GX studio, different styles of dynamic pilates class are offered to ensure the suburban audience – demographically broader than London, where Waters owns a HIIT studio – is well catered for.


Objective

The Pilates Movement Studio prides itself on the quality of its offering: its professionalism, its high-calibre instructors, its strong local recognition and brand reputation, and its excellent classes and customer experience.
When Waters met Physical at a trade show in 2022, his Guildford studio requirements in mind, he was therefore looking for reformers that matched the expectations already being set by his brand.
Godalming's eight reformers had come from a different manufacturer, but by 2022's trade show conversations, Waters was eyeing up Surrey-based expansion of "one or two clubs a year" and wanted to make a long-term commitment to a brand and product that enhanced his offering not only at Guildford, but at future sites too.
Solution
The new Guildford studio is therefore equipped with Merrithew SPX reformers, supplied by Physical as Merrithew's exclusive UK distributor: six in the GX studio and one in the PT studio.
"I had been looking at another Merrithew reformer, but the Physical team understood the quality of our brand and what we're trying to achieve and gently steered me towards the SPX. I'm delighted with that decision," says Waters.
"It's a very versatile product with a superior spring system that delivers a really smooth workout, plus the dimensions are perfect for our studio where we're limited on space. It also looks great – very sleek and smart – and is very high quality, with a lifetime warranty."
He continues: "Just as important has been my experience of working with Physical. As a general rule, I've found customer service to be poor within the fitness sector, but Physical has been brilliant: easily accessible whenever I need them, highly responsive and attentive to the detail of our requirements.
"Although this is our first project together, I see it as the beginning of a new relationship with Physical – one that may also extend beyond reformers and into accessories next time."
He adds: "When you choose a supplier, it isn't always about saving money. Sometimes it's about saving stress. I'm a very happy Physical customer."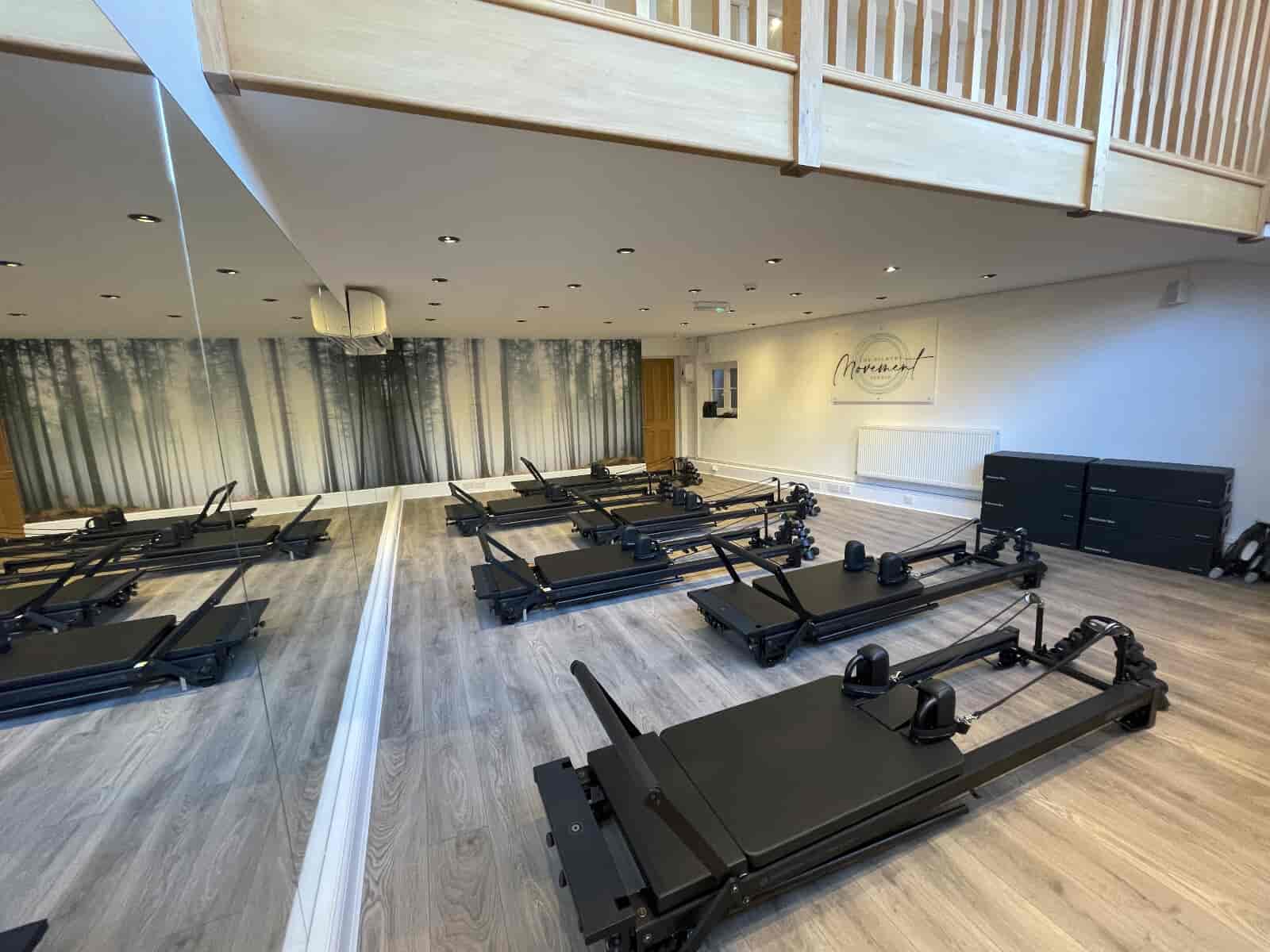 Result
"Our Guildford studio only opened three days ago, but I'm already delighted with our SPX reformers," says Waters.
"With their smart styling, they have a real wow factor and are great for social media and other marketing.
"Our trainers also like them, which is really important when you want to retain good people. You need to give them the best tools to work with, so they enjoy teaching their classes with you and buy into your brand."