Background
Reshape Fitness is a new high-end club that opened on Beckenham high street on 17 October 2022. Its goal: to bring a luxe boutique gym vibe, usually reserved for London, to the suburbs.
Offering two distinct gym spaces and a group cycling studio – gym one being cardio plus lower body resistance, gym two predominantly free weights and group exercise – Reshape Fitness is the brainchild of entrepreneurs Theo Loucas and Ozzie Fadil. Identifying a growing interest in health and fitness post-pandemic, Reshape is their first venture in the fitness sector.
The whole club adopts a recurring 'Re' theme for a highly branded experience: Refuel for the juice bar; Recover for sauna, steam and massage; Redress for the changing rooms; and classes such as Re-heat (HIIT), Re-round (circuits), Re-cycle (cycling) and Re-build (resistance) on the group exercise timetable.
Objective

When Loucas and Fadil met Physical at a trade show, Reshape Fitness had already been designed and specced by an architect to meet their high-end vision.
"We knew what we were creating," confirms Loucas. "We just needed to find suppliers who could deliver the quality we wanted in an affordable way, and to a fairly tight deadline."
He continues: "As soon as we started speaking to Physical, we knew we wanted to work with them. The team there is hugely knowledgeable and helpful – they understood exactly what we were trying to do and proposed excellent solutions – and the products are great quality."
Solution
"The standout product has to be the rig," adds Fadil. "We shopped around, but Physical's was head and shoulders above everyone else's. We have it in our own pantone referenced colour scheme and it fits our space perfectly."
Other than the tiled-floor changing rooms, Physical also supplied all flooring throughout the club, making specific recommendations for each area based on the usage and training styles it would support. The result is a perfect combination of everything from freeweight tiles to luxury vinyl to a custom turf track that's been fully branded to Reshape.
Accessories were also supplied by Physical, including medicine balls, kettlebells, sandbags, slam balls, bands, punchbags for the rig and, says Fadil, "all the other bits and pieces we needed".
He adds: "Physical met every need we had, identifying the perfect solutions for our concept. With its broad range of competitively priced products, we were also able to get everything we needed from one place. They made our lives very easy."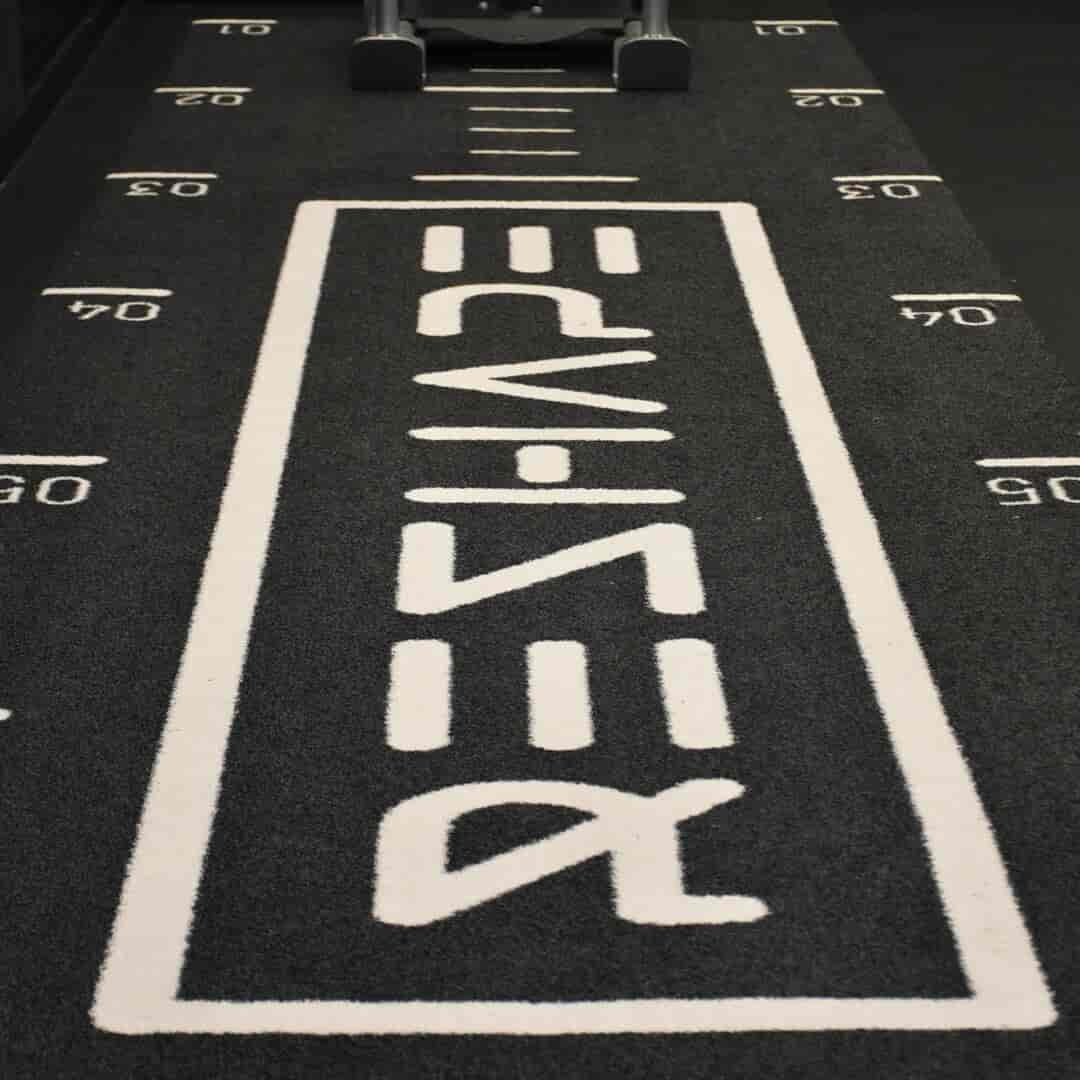 Result
"We've been open for a week and already the wow factor of what Physical has helped us create is evident," says Loucas. "The rig is now the centrepiece of our weights room, while the custom turf track that runs down the middle of the space is another fantastic, eye-catching feature."
"And, of course, all the products we've got from Physical are really high quality, which is vital to our concept," adds Fadil. "We've also enjoyed excellent customer service from the word go, a highly professional installation team and great aftercare.
"Physical has been a fantastic partner for us on this project."