CGRASS2_config
Availability:

In stock
Your customised sprint track or functional area can be created in 4 easy steps.
Long gone are cut-in logos and lines in your sprint track that eventually lift after heavy use. Custom Turf Tracks are made using a unique tufting technology, allowing you to combine up to 6 colours to create specific designs and logos that are customised to your facility. All Custom Turf Track designs are tufted with UV-resistant yarns so that patterns and colours do not wear out or fade over time.
Step 1 – Colours and backing
Choose from our range of simple of vivid colour options as the basis for your design. 2 simple colour designs are more cost effective than a combination of 2 or more vivid and simple colour designs. Also you'll need to decide on whether you require additional foam backing on your turf. Foam backing is ideal if your custom grass space is being used of a multi-discipline area where more impact absorption is required under foot. If you are using your custom grass area primarily for pushing or pulling sleds then the foam backing isn't required. Please note foam backing is only available on custom grass areas over 24sqm.

Step 2 – Your design
Work with our design team on your perfect track or training space. Provide us with your company colours, your logo or a general idea of what you require in your facility and let us do the hard work in creating your dream training space. We have lots of experience in creating designs that will work within the constraints of your facility, or that take into account the types of activities that will be taking place in your gym.
Your custom designs are stitched on a 4m tufting loom. We will create your designs with this loom width in mind in order to minimise wastage. Please note there is a minimum design area of 8sqm.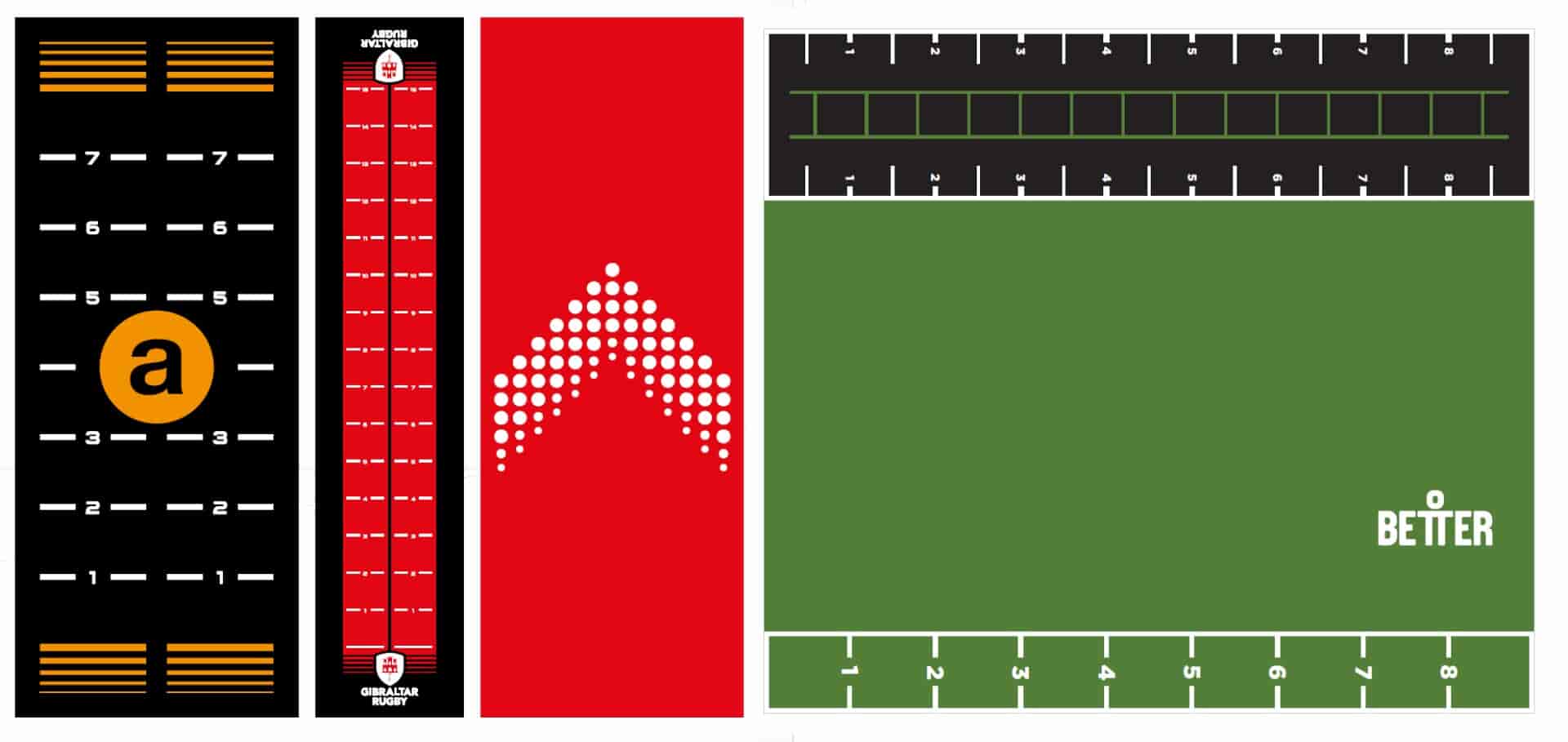 Step 3 – Manufacture
As soon as your artwork has been signed-off we go into manufacture. When the custom grass has been tufted and trimmed, it is laid out fully to ensure that the quality and overall design is to the highest standard. One approved the custom grass is then rolled and package ready to ship. This stage can take up to 4 weeks depending on production capacity, plus an additional week to ship to your facility.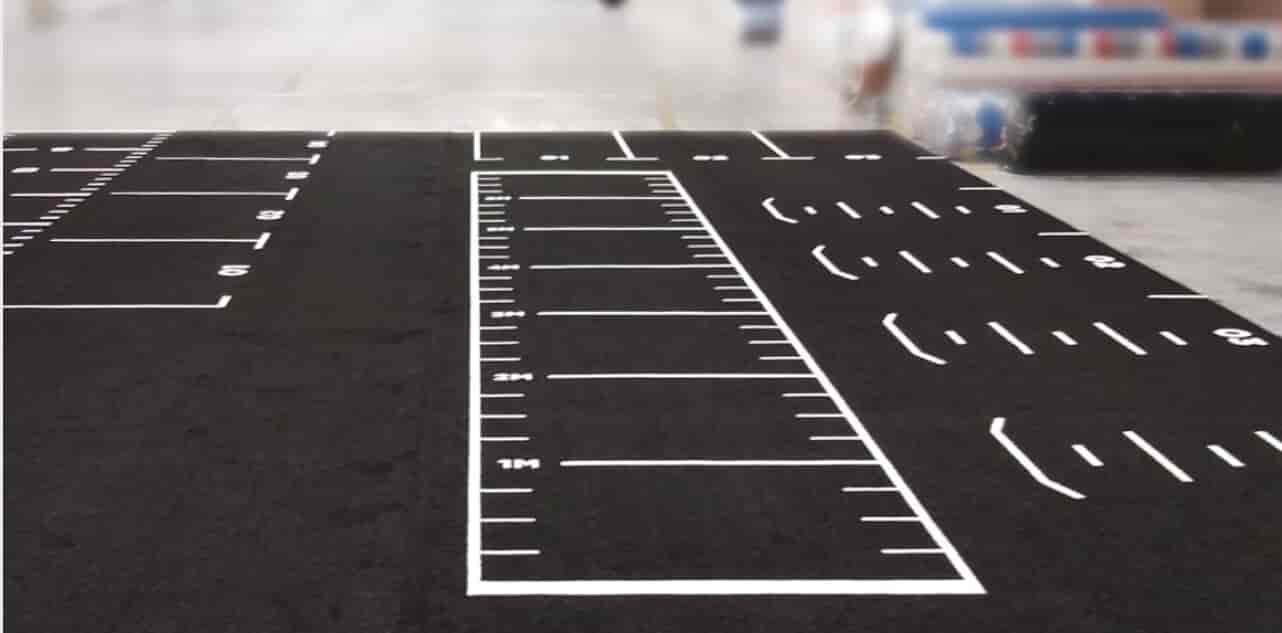 Step 4 – Installation
Flooring looks best when laid on a beautifully smooth subfloor, which is only achieved with the right preparation work. Our expert fitters follow a thorough approach with strict guidelines to ensure our customers' every requirement is met. Please contact our customer service team to arrange our installation services.
Please read our '7 Steps to Installation' guide here.
Custom Grass Technical Specifications:
Gauge: 1/7"
Material: 100% PE
Pile weight (g/m²): 1850
Pile height (in mm): 15
Total product height (in mm): 17
Total product weight (g/m²): 2665
Backing type: Polyurethane
Standard roll length: On demand
Standard roll width: On demand
Fire classification: Efl
Colour(s): Up to 6 colours from a range of simple and vivid colour palettes
Read our blog on Why custom turf tracks should be the starting point of every functional training zone
More Information

| | |
| --- | --- |
| Full Commercial | Yes |
| Home Use | No |
| Installation Available | No |
| Depth (mm) | 15mm +- |